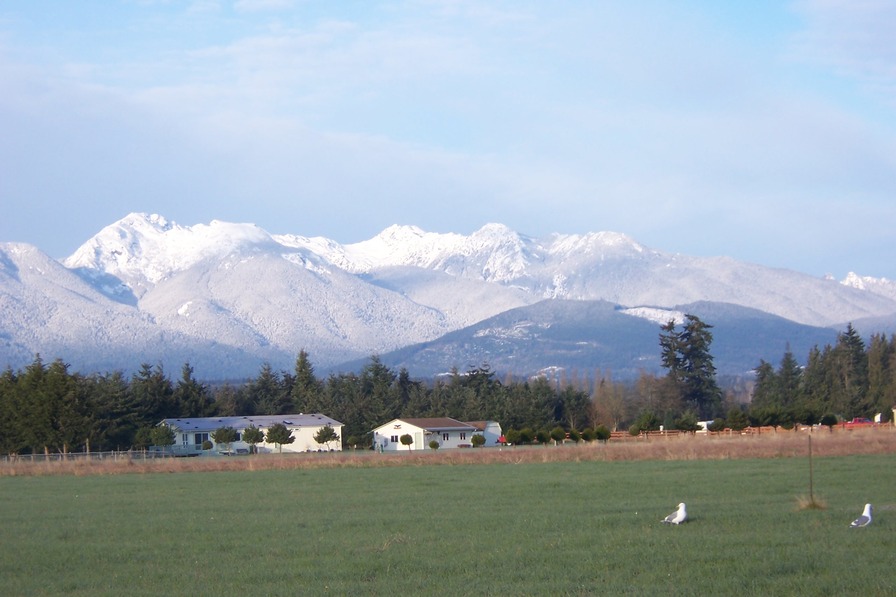 BRAZILIAN CHERRY HARDWOOD  floors are known for their hardness and durability. Not a day passes without a sigh of joy as my bare feet touch my beautiful hardwood floors. Independent of the temperature or seasons, the floor remains inviting  beneath my  feet.  The richness of color offers both the elegance of time-honored solidness and the down-to-earth casualness in which I am the most comfortable.
In my wildest dreams I could not have imagined that a floor would give me such endless pleasure, since I am a person who doesn't normally attach to houses, furniture, or cars. When one steps into  the living room of my Pacific Northwest home, their eyes will eventually gravitate to the view directly beyond the front door. One will notice the beautiful Strait of San Juan de Fuca bringing  the Pacific Ocean to Puget Sound.  And on a clear day, one will also see the San Juan Islands in the distance, and perhaps a freighter or two heading out to the East from Seattle. A spectacular view indeed, yet it is the beauty of the Brazilian cherry floors that seems to command the first attention of visitors.
Actually, I love everything about the area where I live. Pilots sometimes refer to this region as the " Blue Hole" or the " Banana  Belt" of the Pacific Northwest because we only get about seventeen inches of rain per year. The glorious Olympic Mountains are to my south, usually snowcapped, providing endless enjoyment as I drive into town. To the north, just beyond  the Straits (a short  ferry ride away), is Victoria, Canada.  On a clear day I can see—with  breathtaking awe—spectacular Mount Baker, which is part of the Cascade Mountain range, to the east. Deer, hawks, eagles, and our very own herd of elk grace our community.
If all of this splendor were not enough to spread joy to my heart, then imagine the smell of fresh-cut alfalfa, clover, and timothy. Twice a year, the farmers bale hay. The huge bales lie in the fields, touching upon the perennial ritual of timelessness, with the vast view of the mountains in the background. Absorbing all of this beauty, I often feel as if my heart will burst with gratitude.
Knowing from whence I came, I have a friend  that often remarks incredulously, "Dawn,  you just can't get here from there." But I did! I have arrived in the winter of my life far exceeding any expectations that I might  have imagined. In particular, when my friend refers to there, he is referring to being in a place of profound ignorance, devoid of normal maturation processes, and replete with multiple abuses. Paradoxically, these experiences were the impetus for all that I am today.